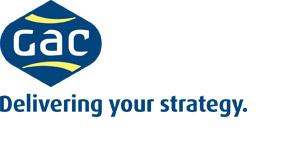 GAC is a global provider of integrated shipping, logistics and marine services.
Emphasising world-class performance, a long-term approach, innovation, ethics and a strong human touch, our cruise sector specialities include ship agency, husbandry, crew handling, spares logistics and bunker fuels.
Established since 1956, GAC employs over 9,000 people in more than 300 offices worldwide.
Whether the need is for straightforward cruise agency, logistics or bunker fuels, or a tailor-made combination of many of our services, GAC provides the solution through our network of strategically located offices covering all UK mainland cruise destinations, and with the support of trusted partners at all other UK and Irish ports.
WHY USE US?
SERVICES
CONTACTS
Top 5 Reasons to Choose Us
Environmental Hull cleaning specialists.
One-stop shop for all Logistics requirements.
A broad range of value added services available in house.
Passionate about HSSE , ethics and compliance.
Single point of contact if required.
Ship Agency and husbandry services.
Global Logistics solutions to and from the UK.
Port and Itinerary planning including berth reservations.
Bunker fuel brokerage.
Environmental Hull cleaning specialists.
Address:
Suite FF05, Swans Centre for Innovation, Station Road, Wallsend, North Tyneside NE28 6HJ