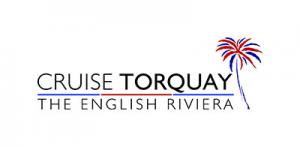 With competitive rates and anchorage in a protected natural harbour, easy pilotage and a short transfer time with safe access for passengers onto a dedicated pontoon, Torquay is becoming an increasingly popular tender port for cruise calls. In addition, this UNESCO Global Geopark has an abundance of quality excursions available ranging from golf and coasteering to wine tasting and heritage tours.
Situated on the sheltered South Devon coast, Torquay is the gateway to the popular English Riviera and birthplace of crime writer Agatha Christie. The area is rich in maritime history and with two piers, three harbours, 22 beaches and two marinas , life in the English Riviera revolves around the sea.
Home to quintessential English picturesque villages and quaint fishing harbours, you will find cafes and restaurants offering traditional fish and chips and the world-renowned delicious Devon cream tea. The area has more visitor attractions than any other UK seaside resort. These include museums, historic houses, beautiful gardens and one of the finest heritage steam railways in Europe.
Pilotage in Tor Bay is straightforward and uncomplicated. It is an open bay, with the anchorage half a mile off the harbour. Passengers are in the heart of the town as soon as they disembark and only have to walk a few metres to reach the harbourside and town centre shops.
A sightseeing bus is within walking distance and local buses and taxis are outside the security fence for quick and easy access for passengers. A 'hop 12' public transport bus is also in easy reach and tours the whole of the English Riviera. There is a large area available for excursion coaches to line up on the quayside.
Visitors are greeted by a cruise welcome team, made up of professionals including the ceremonial mayor in his full regalia, all aimed at providing a personal touch. Comprehensive visitor attraction and travel information is provided for the independent day tripper. Cruise call welcomes are deemed to be extremely important and are organised to ensure a seamless service for passengers and staff.
Top Five Facts About Torquay
Torquay is part of the English Riveria UNESCO Global Geopark
Torquay is the birthplace of Agatha Christie
More attractions than any other resort in the UK
TripAdvisor awarded Torquay top England seaside destination in 2014 and 2015
Home of the famous TV series Fawlty Towers!
Port Info
Facilities
Contacts & Info
Operational Hours:
May-Sept 07:00-21:00   Oct-April 08:00-17:00
Berth Information:
Tender transfer to pontoon
Largest ship to call:
MV Artania 1200 Passengers. 230.61 m LOA. Draught 7.8m.
Fresh Water:
On request via shipping agents
Hot works / painting/ lifeboats:
Cruise Terminal Building:
Distance to Railway Station:
Name:
Rob Parsons, Harbour Master,
or Torquay Harbour Office
Tel:
Torquay Harbour Office: +44 (0) 1803 292429
Address:
Harbour Masters Office, Beacon Quay, Torquay TQ1 2BG
Berth Enquiries / Reservation: