One portfolio connecting you to the global cruise community

For nearly half a century, Seatrade has been the communication gateway for the international cruise community, bringing key industry figures together; encouraging innovation and facilitating better communication. Our highly respected portfolio includes events across the globe, leading publications and a free 24/7 online news service.
The Seatrade Cruise events portfolio is internationally recognised and respected. Our flagship event, Seatrade Cruise Global, attracts participants from around the world and has been the epicentre for the cruise industry for more than 30 years. Our portfolio extends to leading regional events Seatrade Cruise Med, Seatrade Europe and Seatrade Cruise Asia, specialist and niche forums and the renowned Seatrade Cruise Awards.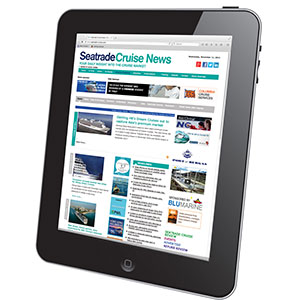 Seatrade Cruise Review is the leading business-to-business publication reporting on the latest developments, innovations and personalities in the cruise industry. Issued quarterly to over 6,700 readers, it includes regular content such as industry statistics, directories and fleet lists, as well as new ship reviews and the latest on refurbishments and refits.
Seatrade Cruise News is the online business to business cruise news portal. Free to read and delivered daily, our exclusive content is read by top cruise line executives from over 60 brands around the globe, and features more than 100,000 page views per month. Our experienced and respected global team of reporters post original stories 24/7 from around the world, including breaking news as it happens, information on new ships, reports and much more.
Acquired in 2014 by UBM plc, the world's second largest media and event organiser, Seatrade now has a truly enviable global media presence.
Nina Marston
Cruise Marketing Manager
Why Use Us?
Services
Useful Links
Contacts
Top 5 Reasons to Choose Us
Leading the way in international cruise industry communication
Nearly half a century of connecting the Global Cruise Community
Extensive portfolio of events, publications and online news portals
A truly global reach
Free online daily and breaking news coverage of the global cruise industry
Events
Publications
Online News Portals
Address:
Seatrade House, 42 North Station Road, Colchester CO1 1RB