The world's most famous yachting destination and a unique port-of-call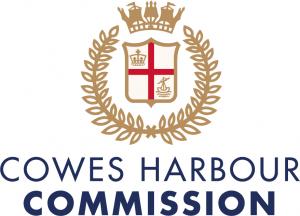 Boutique destination and gem of the UK South Coast, Cowes, on the Isle of Wight, is ideally located and an economical stopover for the Northern European luxury cruise market.
The coastal town of Cowes, an up-and-coming cruise port-of-call and the Isle of Wight beyond offer the perfect destination for cruise operators looking to cater to current demand for experiential and personalised travel, whilst still delivering a beneficial income stream for cruise lines.
The sheltered anchorages for small to medium-sized cruise ships provide ample swinging room with a short tender run to Trinity Landing in Cowes for disembarkation.
Cruise passengers come ashore at Trinity Landing on The Parade, next to Henry VIII's Cowes Castle, home to the prestigious Royal Yacht Squadron and in the heart of Cowes. Individual and eclectic shops, art galleries, restaurants and cafés, and local artisan food and drinks producers line Cowes town's charming streets.
Cowes and the Isle of Wight deliver exceptional visitor appeal with cruise guests able to visit world-famous tourist attractions and enjoy an up-market selection of bespoke, memorable experiences.
Cowes Harbour Commission is facilitating the ongoing development by shoreside tour operators of an enhanced range of authentic and exclusive excursions for discerning travellers. Destination experiences at Cowes, Isle of Wight include, for example: a royalty, yacht racing and rigging walking tour of Cowes, an exhilarating RIB ride to The Needles, an exploration by bicycle of Victorian history in Cowes and East Cowes, a lecture tour or English afternoon tea at Royal Osborne House, a guided visit to Ventnor Botanic Gardens, Carisbrooke Castle, Farringford House – Lord Tennyson's idyll, golf at Freshwater, an expert tour at Mottistone Gardens, a chauffeur-driven panoramic tour in vintage cars,  and other tailor-made trips on the Island that's known as "England in miniature".
Top Five Facts about Cowes, Isle of Wight
Cowes is renowned as the world's most famous sailing destination.
Cowes hosts an unequalled number of yacht racing events every season including Cowes Week, the highlight of the British yacht racing calendar, and the Round the Island Race, one of the world's largest participatory events.
Elegant Cowes town is relaxed and friendly with… delightful boutique shopping, winding streets, fashionable clothing, photographers' stores, art galleries, jewellers, delicatessens, locally produced gifts and artisan crafts, plus cafés, traditional pubs, and restaurants.
The Isle of Wight has so much on one picturesque island:  stunning coastline, inspiring countryside, historic houses and ancient monuments, beautiful beaches, coastal towns and pretty villages.
Dinosaurs, invasions by the Romans and French and infamous Royal visitors are all part of the Isle of Wight's rich history!
Port information
Passenger Facilities
Contacts & Further Info
Time zone:
GMT Winter and GMT + 1 Summer
Berth enquiries:
Deputy Harbour Master dhm.chc@cowes.co.uk or via Port Agents
Anchorage positions:
C1 Anchorage <150m 50°46'.32 N, 001°17'.47 W ABP Frontline Anchorage >150m 50° 46.64 N, 001° 16.32 W
Distance to landing stage (nm):
C1 Anchorage 0.5nm (5 minutes)
ABP Frontline Anchorage 1.5nm max. (10-15 minutes max.)
Vessel length:
Restrictions as per anchorages
Depth at Anchorages:
C1 Anchorage 15.3m
ABP Frontline Anchorage 19.5m (plus height of tide)
Largest cruise ship to date:
Security facilities:
Fully ISPS compliant. Temporary restricted area at landing stage (Trinity Landing pontoons)
Fuel supply:
Bunker barge on arrangement with Southampton Port
Hot works / painting/ lifeboats:
By permission of Harbour Authority
Waste handling:
By prior arrangement with Harbour Authority
Cruise terminal building:
Currency exchange:
Cowes Post Office and local banks
Internet access:
Local mobile phone networks
Taxi rank:
At nearby Red Jet Terminal and outside Marks & Spencer supermarket
Distance to railway station:
Distance to airport:
18 miles / 29km to Southampton Airport (on mainland)
13 miles / 21km to Isle of Wight Airport Sandown
Banks / ATMs:
In the centre of Cowes town and at other locations on the Isle of Wight
Restaurant / cafe:
Many cafés, bars and restaurants located in Cowes and around the island
Port: :
Deputy Harbour Master Statutory Jon Howden
Tel: :
+44 (0) 1983 293952
+44 (0) 7855 405561
Address: :
Cowes Harbour Office, Town Quay, Cowes, Isle of Wight, PO31 7AS