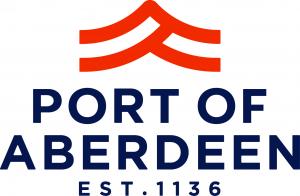 Stretching from the mountains to the sea, with "one of the most architecturally distinctive cities in Europe" to "one of the world's most outstanding coastlines", Aberdeen and Aberdeenshire, in North-East Scotland, truly is a majestic tourism destination.
Cruise guests will quickly become captivated by this friendly, compact city-on-the-sea which has it all: miles of unspoiled sandy beaches, where dolphins and seals are regularly spotted, a profound maritime heritage to cutting-edge culture, colourful street art tours and impressive architecture, much of which is built of silvery grey granite, hewn from nearby quarries. So when the sun shines and Aberdeen sparkles, it's easy to see why it is nicknamed the Silver City.
Beyond Aberdeen there is an embarrassment of riches. The rugged coastline stretches 165 miles north and south, and inland amongst the fairy-tale castles and world renowned distilleries there is unbeatable mountain scenery, meandering rivers, crystal clear lochs and ancient forests steeped in history and heritage providing endless scope for outdoor adventures.
The region offers glorious seascapes, ancient sites and mysterious standing stones, quaint fishing villages and sandy coves along with picturesque havens to explore such as Portsoy to the north and Stonehaven to the south.
Port of Aberdeen has a proven track record of welcoming boutique cruise vessels and now extends that expertise to welcoming larger vessels at the transformational South Harbour. The new £400 million deepwater harbour significantly increases capacity for cruise calls and will accommodate the majority of the world's cruise ship fleet.
The port is well positioned to become a major player in the UK cruise industry and has already seen Aberdeenshire recently highlighted by Good Housekeeping as best place to visit in 2023.
Top Five Facts about Aberdeen
Aberdeen is home to Marischal College, the world's second largest granite building.
Aberdeen is home to a record number of distilleries – 17 to be precise, many of which are open to the public which is a fascinating and entertaining way to learn more about the history of Aberdeen and its culture.
There are more than 300 castles in the Aberdeenshire area, more per acre than anywhere else in the British Isles.
Cairngorms National Park, which is twice the size of the Lake District and bigger then Luxembourg, is home to tranquil lochs, challenging Munros, beautiful castles and historic events – it's no surprise that it is the largest National Park in the UK.
The oldest building in active use in Aberdeen is St Machar's Cathedral. Located in Old Aberdeen, originally a separate burgh, there are historic cobbled streets, mature trees as well as Aberdeen's first University, which was founded in 1496. Nearby Footdee – known locally as Fittie – is a quirky fishing quarter at the water's edge, with squares of tiny cottages and brightly painted outhouses.
Port Information
Passenger Facilities
Further info & contacts
Berth Enquiries / Reservations:
Latitude & Longitude:
North Harbour – Latitude 57º 09'N / Longitude 02º 04'W
South Harbour – Latitude 57º 09'N / Longitude 02º 04'W
Anchorage position :
Anchoring positions agreed on request
Distance to landing stage nm :
Dependent on Anchorage position
Berth Information:
Blaikies Quay (North Harbour)
Duthies Quay (North Harbour)
Clipper Quay (North Harbour)
Regent Quay (North Harbour)
Castlegate (South Harbour)
Balmoral Quay (South Harbour)
Vessel Length:
North Harbour – 165m, South Harbour – 300m
Vessel Width:
Max beam: North Harbour – 30m, South Harbour – 45m
Vessel Draft:
Max draft: North Harbour – 8.5m, South Harbour – 8.5m
Depth on Berth:
North Harbour – 8.5m, South Harbour – 9m
Largest cruise ship to call:
Maximum Ship Dimension:
North Harbour – 165m, South Harbour – 300m
Tugboat:
Available on request or as per port requirements
Security Facilities:
Fully compliant with ISPS regulations
Gangway:
Not presently provided by port
Fuel supply:
North Harbour – available at berth, South Harbour – barge
Hot works/painting/lifeboats:
Requested via agent to Harbour Team
Waste Handling:
As per PWMP, additional services can be arranged by vessel agent
Cruise Terminal Building:
Temporary facility on the quayside
Taxi rank:
North Harbour – 0.5 miles / 0.8km South Harbour – 2 miles / 3.2km
Distance to railway station:
North Harbour – 0.5 miles / 0.8km South Harbour – 2 miles / 3.2km
Distance to airport:
North Harbour – 7.2 miles / 11.6 km South Harbour – 8.6 miles / 13.8 km
Name:
Marlene Mitchell, Commercial Manager
Address :
16 Regent Quay, Aberdeen, AB11 5SS
Further tourist information: