Welcome To Britain: A World-Class Cruise Destination
Cruise Britain is a business to business network of cruise ports, destinations and service providers that works with cruise operators to welcome ships to Britain.
England, Wales, Scotland and Northern Ireland are all unique countries within the UK, and each has with its own culture, landscape and traditions. World-class destinations, cultural landmarks, fascinating heritage, cosmopolitan cities and spectacular countryside are all accessible within short sailing distances.
Our island nations have a wealth of attractions and experiences to offer your guests, and our ports have the facilities to ensure a seamless experience. Why not spend a few glorious minutes sampling what brings visitors to our shores from all over the world? Just click on our video and sit back.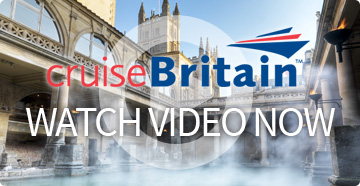 Within our website, you'll find essential itinerary planning information. Suggestions on key things to do including festivals and events, attractions and contacts for each of our members – all within clicking distance.
The warmest of welcomes is extended to Royal Haskoning, our newest member.
Britain has an amazing and continuously evolving cruise offering – talk to us about how our members can deliver for you, your ships, your passengers and your crew.
As 2023 opens, I'm delighted to share that in the closing months of 2022 our association was the proud recipient of an inaugural CLIA Hall of Fame award and also honoured to be a Finalist in Seatrade's Destination of the Year category at Seatrade Med.
With warmest wishes to you all for a prosperous New Year, and we look forward to seeing you all again very soon.
Kate O'Hara
Chair, Cruise Britain