Britain's gardens and landscapes are simply amongst the finest in the world: stunning wild estates, world-class national collections, historic landscapes and romantic gardens Through the centuries, landscapes have been created that are still enjoyed today. From Medieval allegories to 17th century Italianate parterres; from formal Victorian creations to stately arboretums; from cottage gardens to wild gardens and sweeping 'Capability' Brown-inspired parklands.
Inveterate British plant collectors roamed the world in search of undiscovered species and consequently our Botanic Gardens are unrivalled. For centuries, Britain has been a plant lover's paradise and now has world-class modern plant collections. Horticultural history continues to be made with ground-breaking biomes, new National gardens and creative visitor attractions.
From mountains to sub-tropical, Britain's temperate climate allows unusual floral residents to flourish in a woodland or coastal setting. And, for the ultimate romance between heritage and gardens, there are many fairytale castles and splendid stately homes complemented by their own verdant grounds.
To say that Britain is an island is rather stating the obvious. However, being an island brings many advantages for the visitor, the main one being a vast amount of coastline, much of it incredibly scenic and easily reachable. England, Wales and Scotland all have extensive protected coastline that is carefully managed to conserve the irreplaceable natural beauty. There are officially designated Heritage Coasts, some which fall within National Parks and Areas of Outstanding Natural Beauty, and there are also some standalone areas that are protected simply as part of our coastal heritage.
Glorious coastline is viewable from cruise ships, both when sailing round the British Isles and when coming into port. Plus, there are numerous opportunities to explore the coast on foot, by cycle or coach. The sheer variety of coastline within short sailing distances is truly staggering, from the famous White Cliffs of Dover to the warm clear lagoons of the Isles of Scilly or the dramatic rock stacks and inlets of Northumberland's Farne Islands. Britain's coastline is treasured for its natural beauty, for its outstanding marine flora and fauna, and also has precious built heritage such as ancient castles, fortress towns and pretty fishing villages.
Gardens, Countryside & Coast Categories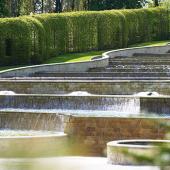 Great British Gardens
Click for more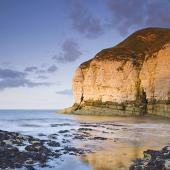 Dramatic Coastlines & Landscapes
Click for more