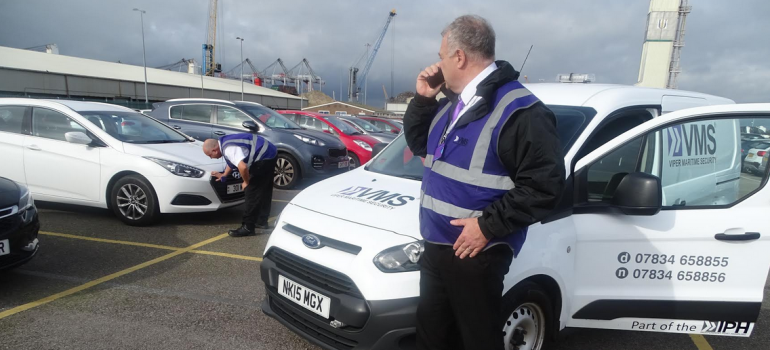 6 March 2018
Cruise ship terminal operators SCH have expanded their offering to the sector by establishing a new dedicated security services subsidiary.
Viper Maritime Services (VMS) has been set up to increase the range of cruise ship services offered by other parts of the Independent Port Handling group (IPH), which includes SCH and valet car parking specialists Cruise and Passenger Services (CPS).
VMS uses fully accredited SIA (Security Industry Association) trained personnel and has already made its mark in cruise ship event security and in guarding compounds of parked vehicles left by passengers during cruises. It has also supplied security services to a cross-Channel ferry operator.
VMS Director Kevin Hulme explained: "Launching VMS is a natural extension of the wide range of cruise ship services the group already offers at ports throughout the UK including Southampton, Liverpool, Portsmouth and Oban. Allied to our stevedoring, mooring and valet parking operations, it means cruise ship representatives have access to a seamless operation when their ships call in the UK."
Besides cruise terminal operations, VMS has provided patrol and gangway guard duties for cruise ships alongside in port and is looking to further expand its maritime services after recruiting personnel holding ISPS certificates and trained as Counter Terror and Explosive Safety Officers. In addition, specialists offer security audits on hotels and other locations visited by cruise passengers, ensuring they meet required standards.
"Security for cruise ships is an essential requirement and we have already seen an increasing demand for VMS services," added Hulme.