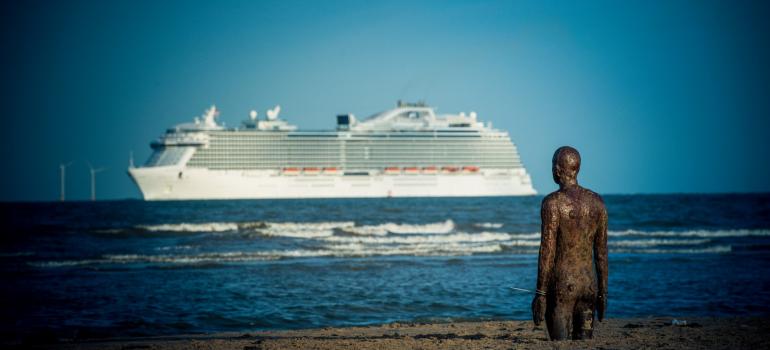 22 November 2016
Princess Cruises has announced that the 3,560-guest ship will visit Liverpool throughout spring and summer 2018.
It's the latest good news for Liverpool's cruise liner terminal, which this year welcomed 63 ships bringing 114,676 passengers and crew to the city. Just this month the council said there were already 65 vessels confirmed for 2017 and 49 for 2018.
The 19-deck high Royal Princess, which is 330m long, is Princess Cruises' largest ship.
The ship was launched by the Duchess of Cambridge in 2013 and last visited the Mersey in 2015.
Now she will visit the Mersey four times as part of her British Isles itinerary from May-September 2018, on a round trip from Southampton.
Tony Roberts, vice president of Princess Cruises UK and Europe, said: "We are thrilled to announce that Royal Princess will be returning to Liverpool as part of our British Isles itinerary."
The Royal Princess is the star of ITV documentary series The Cruise, whose second series will be broadcast early next year. The series focuses on the ship's guests and its 1,400-strong crew.
The 2018 cruises will go on sale on Thursday, December 1, at 4pm.