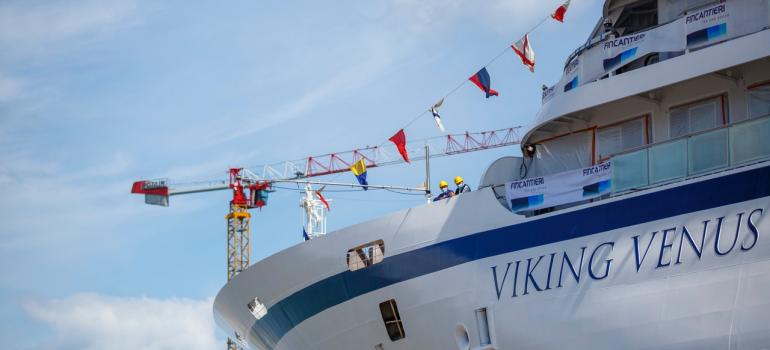 8 April 2021
With all their Covid-19 preparations up to date, Portsmouth International Port has welcomed the news that domestic UK cruises could resume in mid-May.
The port has been working hard throughout the pandemic to ensure that passengers can continue to travel safely. They became one of the first ports in the UK, recognised by independent assessors DNV, for their protocols to manage and reduce the risk of COVID-19 infections. They also invested in a temperature scanner that is available for cruise lines to use as part of their screening protocols.
The port has also stood ready to assist the cruise industry during the pandemic, hosting vessels up to 270m long so that crew repatriation, stores or refuelling could be carried out.
Since the date was set for the resumption of UK domestic cruises, Viking has chosen Portsmouth for three special sailings along the coast of England aboard their newest vessel, Viking Venus. Available exclusively for UK residents, the new eight‐day ocean itinerary, England's Scenic Shores, will depart on 22 May, 29 May and 5 June 2021.
Portsmouth will also will also host Tradewind Voyages new ship Golden Horizon in June, which is visiting the UK for the first time. A near replica of the 1913-built ocean vessel, France II, she retains the charm, adventure and romance of an historic ship. The ship is also the world's largest square-rigged sailing vessel.
Andrew Williamson, passenger operations manager at Portsmouth International Port said: "Combined with the port's recently extended and improved cruise berth, we stand ready to work with the cruise industry on the safe resumption of cruises from Portsmouth."