15 August 2022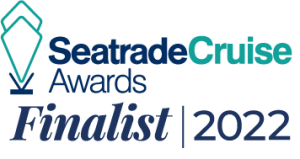 Cruise Britain is delighted to be a finalist for Destination of the Year with the winner to be announced at Seatrade Med in Malaga this September.
The association and its members worked tirelessly to pivot the British cruise tourism product into a domestic season in 2021 and then take learnings forward into a successful early 2022.
'To have been shortlisted is testament to the tireless work done by our members to support the restart of cruise industry in the UK, and to have created the best and most effective environment for a successful domestic season', said Kate O'Hara, Chair of Cruise Britain.
'To all our members – this is for you!' added O'Hara.