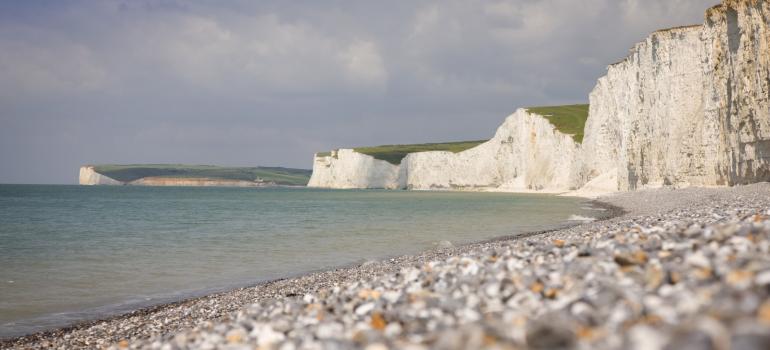 18 November 2021
Port of Dover has always known that Kent's stunning heritage coastline is an incredibly special destination delivering unforgettable experiences for tourists from all over the globe – but now you don't just have to take our word for it!
Global travel authorityLonely Planet have placed Kent at number four on their highly anticipated and revered list of the world's best regions to visit – 'Best in Travel 2022'. The list defines the top 10 hottest countries, cities, and regions to visit next year, for the ultimate in must-have travel experiences.
Recognising Kent's Heritage Coast's unique combination of history, heritage and iconic natural landscapes, Lonely Planet have given our glorious coastline their official stamp of approval as the only UK destination to feature within this year's illustrious round-up. Already recognised as an Area of Outstanding Natural Beauty, Kent's Heritage Coast is home to stunning sandy beaches, iconic chalk faces, a thriving cultural and creative scene, heritage hotspots, and an exciting, rolling programme of events.
Citing Dover Castle as a "historic highlight," Folkestone's "contemporary artistic appeal" and the Kent Downs' "quintessential English landscape of rolling hills," Lonely Planet have recognised the best that this seriously stunning stretch of coastline has to offer, and we couldn't be prouder! Also highlighted are the county's commitment to sustainable tourism initiatives such as the regeneration of the historic town of Dover, Creative Folkestone, plans to establish a Biosphere Reserve, and securing the Strait of Dover as a UNESCO World Heritage Site.