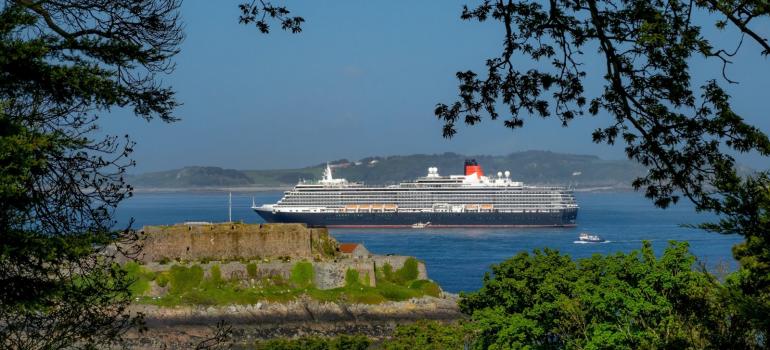 8 November 2022
Looking back over the first year of operation since 2019, Guernsey has some encouraging data to build on. This year, 83% of all those who visited on a cruise ship from April to September, were interested enough in the Islands to disembark and see what we had to offer, which is much higher than the industry average of 60-70%.
'CruiseGuernsey continues to work hard on re-marketing to these visitors, encouraging them back for a longer stay. There are two ways this is done – from data gathered when visitors sign in to free WiFi on the pier and via the 'comeback' postcards, of which we have distributed 20,000 this year, handed out when passengers return to the ship'. Chloe Steadman, Marketing Manager, VisitGuernsey.
'During 2022, there have been 8 maiden calls to St Peter Port, with 2 others before the end of the season, together with a brand-new cruise line, Ambassador, this new business is great news for Guernsey and an area of focus for us.'
CruiseGuernsey is now turning attention to 2023, with an early indication of numbers visiting looking positive.