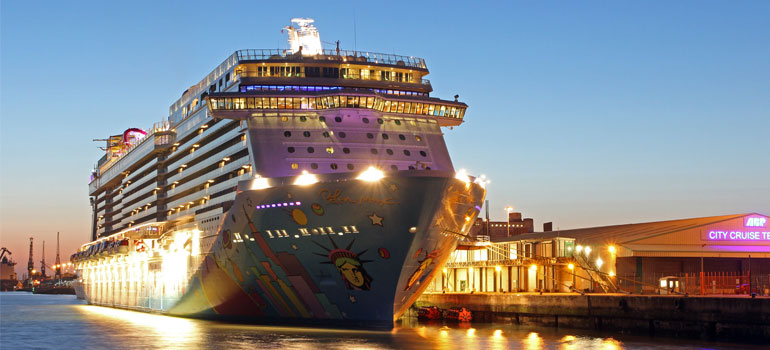 28 August 2018
The inaugural Seatrade Cruise News shortlist for the new top 20 Under 40 award includes no less than five Cruise Britain members. The global award looks to recognise the cruise industry's younger stars whose drive, energy and commitment mean they are all people to watch for the future.
The award has attracted a strong field of entrants from across the world and Cruise Britain's 19 ports and destination members and 17 service providers have an excellent showing in the shortlist. Step forward Barbara Buczek, Port of Dover; Stephen Denton, Intercruises Shoreside & Port Services; Tom Dynes, Solent Stevedores; Kate Green, Cruise Liverpool and Rebekah Keeler, ABP Southampton, all of whom have sailed through the initial selection to reach the prestigious shortlist.
James Stangroom, Chair, Cruise Britain said
It's a proud moment for Cruise Britain to have key people from five of our members short-listed for Seatrade's innovative and highly contested global award. Such a strong showing demonstrates the strength and depth of upcoming talent that there is in the UK cruise industry. We're also delighted to include Seatrade itself within our membership and applaud this initiative to encourage the leaders of the future. I wish all our CruiseBritain shortlist the very best of luck and look forward to seeing their names up in lights at Seatrade Med.
The top 20 finalists will be announced next month at Seatrade Med which is being held in Lisbon.